I had a wonderful time over English Wine Week. Started with Natterjacks Bar doing "Best of Leicester" event, and featuring my wines along with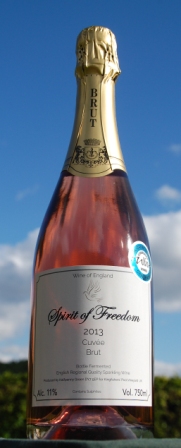 Burleigh Gin and Charnwood Ales. I spent ages chatting to their customers as I handed out samples.
Next was Tuesday evening at Scotts Wine Bar in Quorn, comprising a full wine tasting of four of my wines and four from Walton Brook. I did all the talking (comes naturally) while Steve Scott did the pouring. Great customers who were really interested in local produce and know their wine.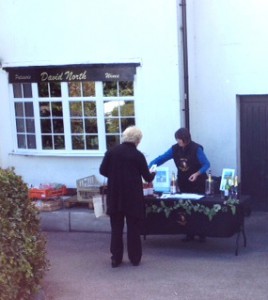 Finally, Saturday was spent outside North's deli in Rothley, to launch "Spirit of Freedom" I gave out lots and lots of samples and vouchers which people took inside the shop to get their wine.
So far I have encountered very positive feedback on the wines and everyone seems very genuine in hoping my vineyard enterprise thrives.