At the vineyard we are very conscious of the need to reduce our impact on the environment and are always looking for opportunities to improve our recycling.
Recycling has been core to our initiative as well as being economically viable. Rothley Wine Estate was possibly the first vineyard member of Surfers Against Sewage and a founder member of Plastic Free Rothley (which became Sustainable Rothley) participating in clearing plastic from Rothley Brook as well as roadsides. 
---
Bottles
Bottles are very important to a small-scale boutique winery. We do not produce sufficient wine to look at using wine boxes or similar therefore we have to look for other opportunities. Whilst glass is a commonly recycled material, it is a high energy process. If we can use the bottles again, as they are, we can also make a substantial impact on the carbon footprint of the recycling.
We have a crate for the 'empties' that our customers and volunteers can use to return their bottles for reuse. This sits just outside the vineyard gates.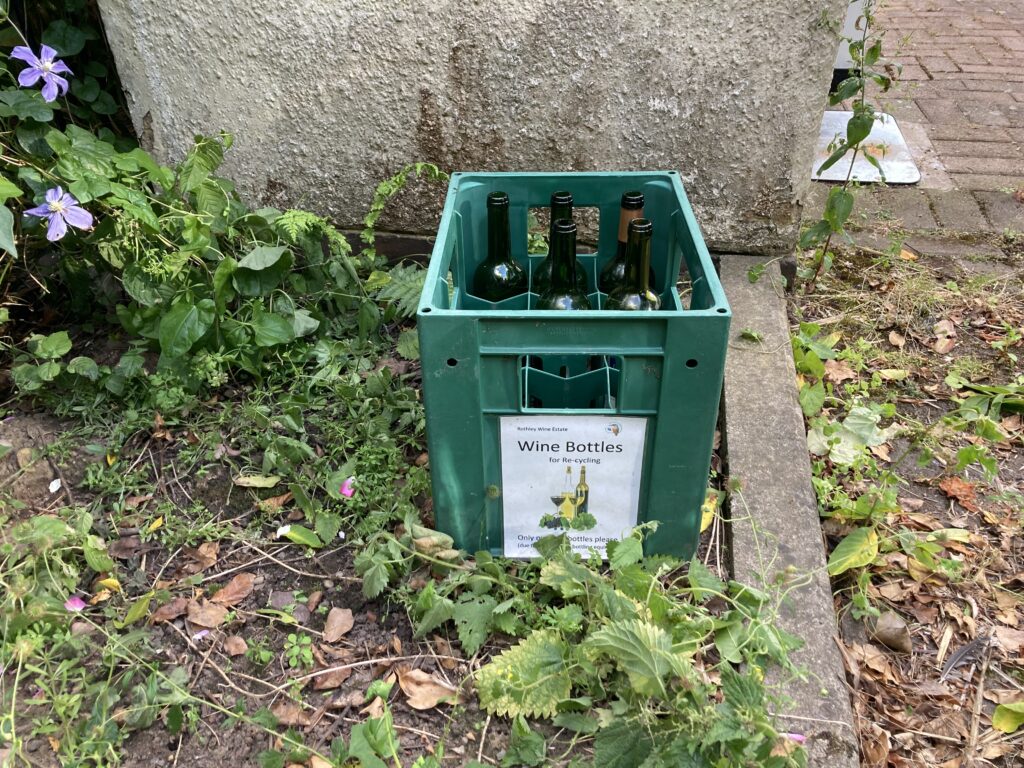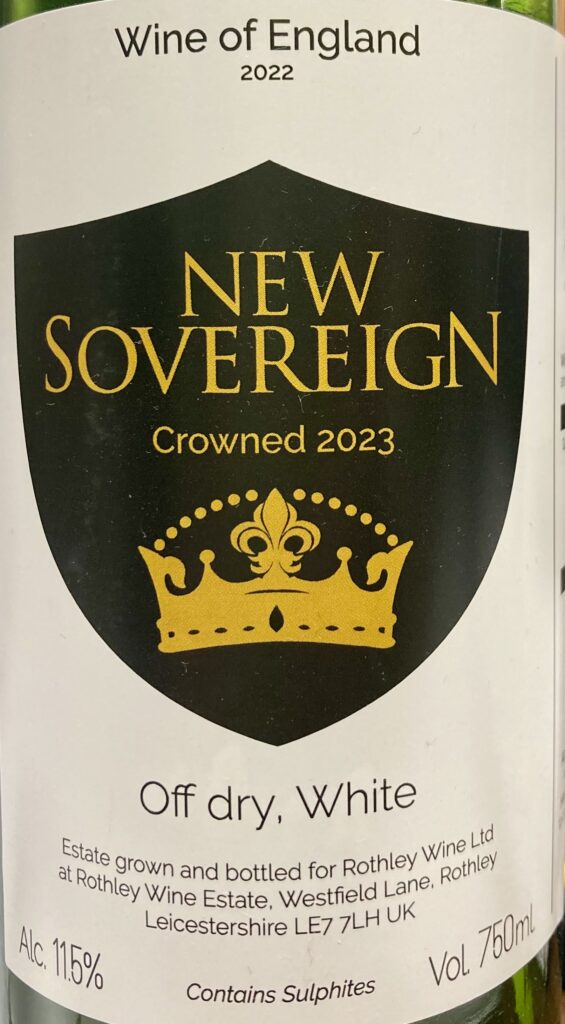 The returned bottles are thoroughly washed and sterilised so that they are as good as new.
This year we produced a wine to commemorate the coronation of King Charles (New Sovereign). To mark his keen environmental principles, we only used recycled bottles. We hope he would approve!
---
Corks
Our Diam Corks give us a better fit than screw caps in an artisan wine making situation. Coming from sustainable farmed cork forests in the Iberian peninsular they are produced immediately under aseptic conditions. We buy them in sterile bags, usually with our own branding to prevent alcohol fraud. They can be recycled, and are sometimes given away for craft projects. 
Coming soon – photo of cork
---
Labels
Coming soon – photo of labelling
Peelable glassine labels are used which are easily removed to put separately in recycle bins.
---
Sparking Wines Capsules (cork covers)
Sparkling wine has (by international requirements) foil capsules protecting the cork. We had them put on "loose" to make them easy to remove and put separately in recycle bins.
Coming soon – photo of foil