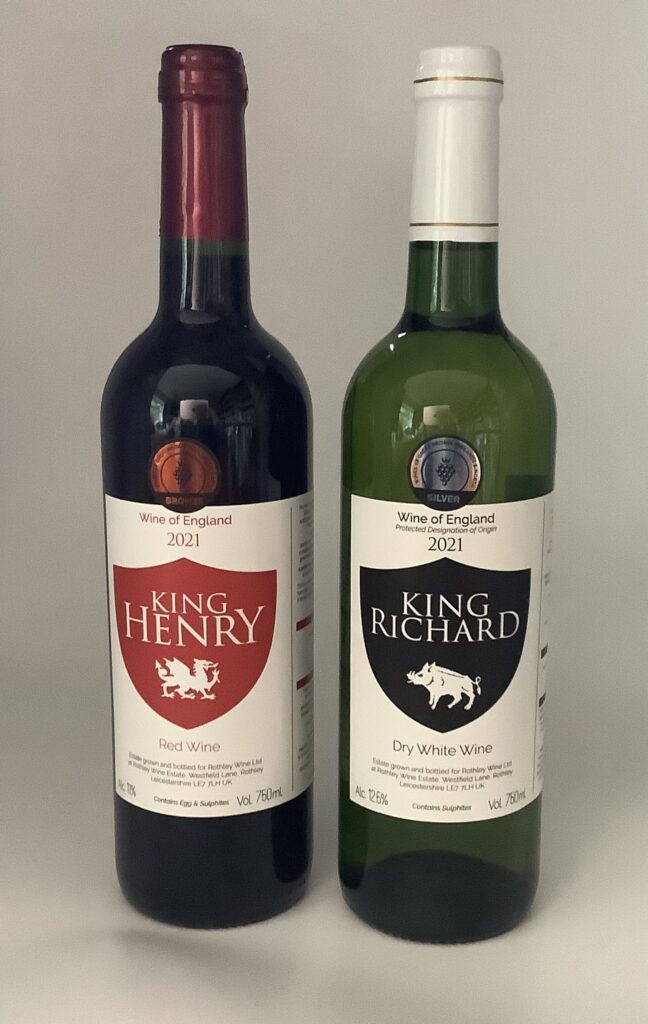 Grapes are grown in our Rothley vineyard with both still wines and fruit wines made on site in our boutique winery.  Sparkling wines are made at Halfpenny Green Vineyard, using the traditional method, Méthode champenoise. Our wines are available from the vineyard by appointment, from David North's Delicatessen, and many specialist retailers. See Retail Outlets for a full list.
To purchase our wines online, and have them delivered, please visit https://georgehill.co.uk/contact/ who stock most of our wines and have an efficient delivery service.
Most of our wines are suitable for vegans and vegetarians, the exception being King Henry who had egg white used in the final stages.
Our fruit wines are made from fruit grown in the vineyard hedgerows:
Blackberry – similar to a light pinot noir
Elderflower – very dry and wonderful with gin
Elderberry – dry, tangy red wine flavour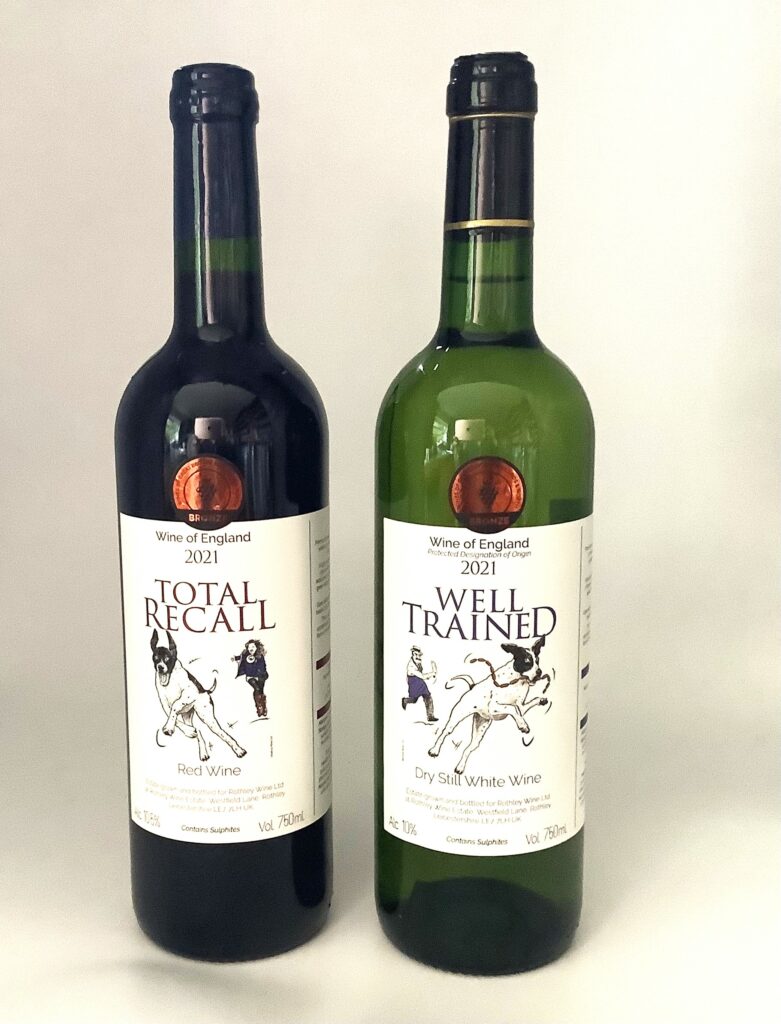 For details of the still and sparkling wines we have for sale, please follow this link to our click and collect page.