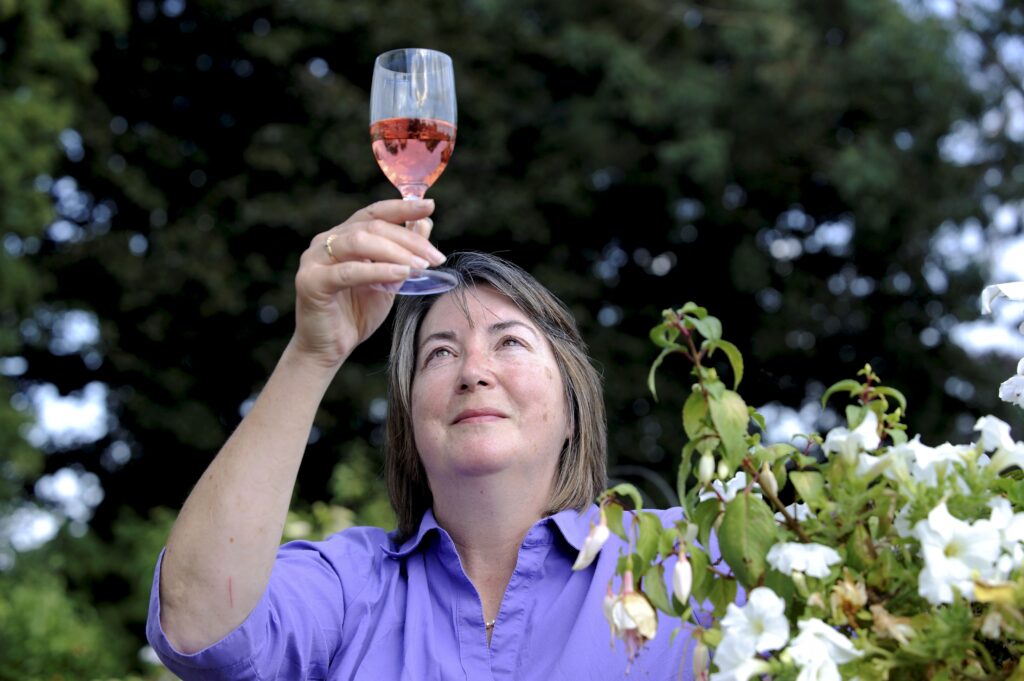 We offer four levels of ticket for our vineyard tours and tutored wine tastings. All tours and tastings include:
A glass of our Elderberry wine on arrival
A guided tour of the vineyard and winery
A tutored wine tasting with a flight of still wines
The whole event lasts approximately 2 hours
We offer a non-drinking ticket for drivers and older children (12+). See details below.
Please contact us by email or phone 0116 237 5168 to book your place(s) for the dates shown. You can also buy vouchers as a gift (or for yourself). The prices are:
Bronze – £22/guest
All tour and tasting activities
---
Silver – £56 for 2 guests
All tour and tasting activities for both guests
One bottle of our still wine to take home
---
Gold – £68 for 2 guests
All tour and tasting activities for both guests
One bottle our sparkling wine to take home
---
Platinum – £84 for 2 guests
All tour and tasting activities for both guests
One bottle of our sparkling wine
One bottle of our still wine
One bottle of our fruit wines to take home
Tour Only – £10/guest
The tour of the vineyard and winery for guests who don't wish to drink or are too young to drink
The dates for these events are:
| Date | | Start Time | | Tour & Tasting | Tour Only |
| --- | --- | --- | --- | --- | --- |
| February | Sunday, 12 | 11:30 | | 8 | 2 |
| | | 14:00 | | 8 | 2 |
| March | Sunday, 19 | 11:30 | | 8 | 2 |
| | | 14:00 | | 8 | 2 |
| April | Saturday, 8 | 11:30 | | 8 | 2 |
| | | 14:00 | | 8 | 2 |
| | Saturday, 29 | 11:30 | | 8 | 2 |
| | | 14:00 | | 8 | 2 |
| May | Sunday, 21 | 11:30 | | 8 | 2 |
| | | 14:00 | | 8 | 2 |
| | Monday, 29 | 11:30 | | 8 | 2 |
| | | 14:00 | | 8 | 2 |
| June | Sunday, 11 | 11:30 | | 8 | 2 |
| | | 13:30 | | 8 | 2 |
| | | 15:30 | | 8 | 2 |
| | Saturday, 17 | 11:30 | | 8 | 2 |
| | | 13:30 | | 8 | 2 |
| | | 15:30 | | 8 | 2 |
| | Sunday, 25 | 11:30 | | 8 | 2 |
| | | 13:30 | | 8 | 2 |
| | | 15:30 | | 8 | 2 |
| | Friday, 25 | 19:00 | | 8 | 2 |