Wine tasting for two or three people.
---
Available Monday to Friday only (approximately 2 hours)
In our tranquil surroundings of the vineyard, you will partake of a glass of elderflower wine on arrival with an introduction to the winery and wine making. You can take the self-guided tour of the vineyard then sit on our jetty and enjoy a bottle of sparkling wine and finish with a glass of still wine.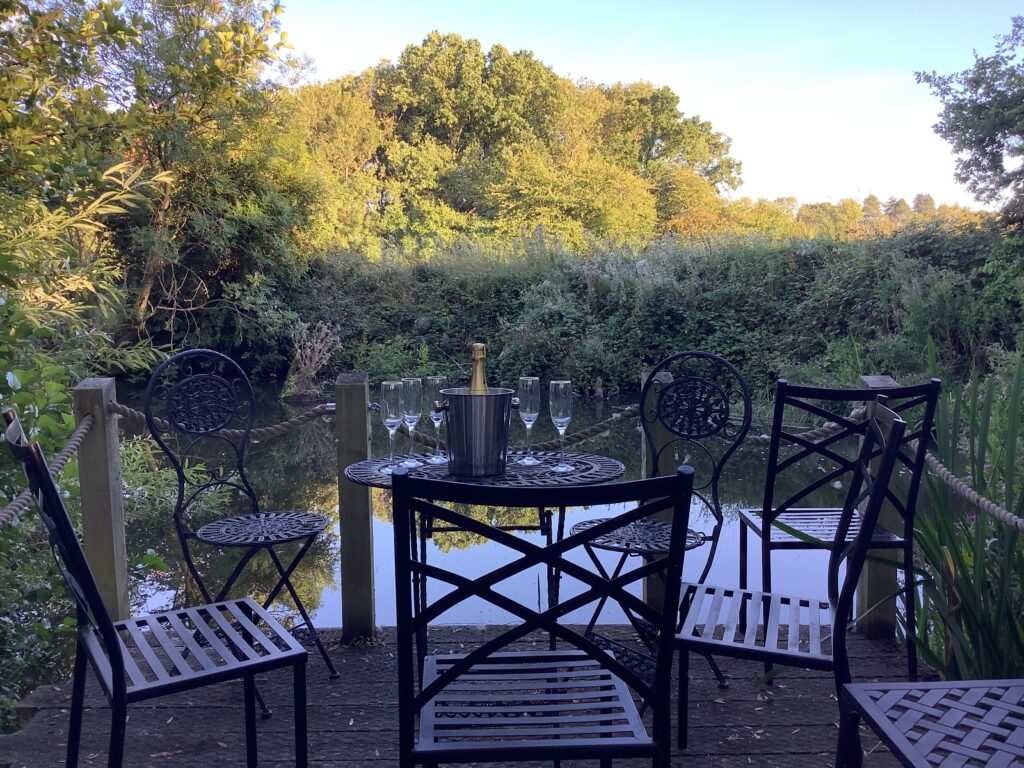 You are welcome bring your own picnic to conduct a food pairing exercise.
---
If you are interested in booking a Tête-à-tête then please complete the enquiry form below letting us know when you are interested in visiting including dates and numbers attending. We will then respond within 48 hours.
Please remember these events are popular so if you can suggest several dates then this will help us accommodate you. Thank you!
---