Our two acre vineyard (0.48 hectare under vine) is located in the village of Rothley. We are located between the Rothley Court Hotel and the G.C.R. Railway. The boutique winery installed new equipment to ensure quality production and comply with relevant standards. We can accommodate small groups of up to eight in our conservatory tasting room. See a review in the Leicester Mercury.
We were over the moon that our red wine Warhorse was selected by esteemed wine writer Fiona Beckett as her 'Wine of the Week'. Fiona is one of the country's top wine authorities and is perhaps best known for her Guardian wine column. Read the review here. Understandably, our entire stock has now sold out!
Our tours and tastings were picked as one of the top experiences in Leicestershire for Valentine's Day 2022. Read all about it here.
Battle Royal, our popular rose wine, was recommended in a beginner's guide to English wine on LoveFOOD website. Take a look at the article here and visit our Click & Collect order page to order Battle Royal on this website too!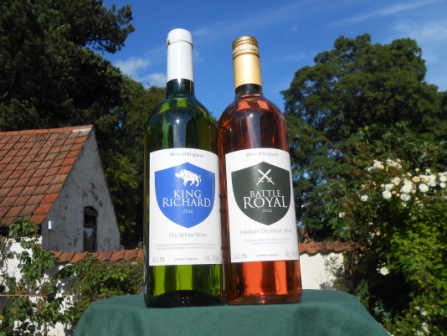 Coverage Archive
We are getting known in English wine circles, see Great British Wine and in a feature in Niche magazine here.
BBC Radio Leicester have done 5 interviews.
Review about our vineyard, the harvest and Battle Royal by Leicestershire wine blogger Laura Hadland: The Extreme Housewife.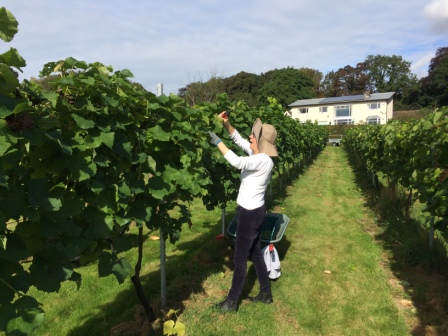 The Leicester Mercury ran an half-page article on 4th July 2015 and the Loughborough Echo soon after.
De Montfort University featured us and our volunteers on their website.
View back copies of our features in the Barrow Voice.
and the Rothley Post:
http://issuu.com/birstallpost/docs/rp14_11_109 (page 3)
http://issuu.com/birstallpost/docs/rp12_11_097
http://issuu.com/birstallpost/docs/rp13_11_103